Spring Trends 2013
Sorry guys I know its been a while! Being back now I'm going to broach on a new topic! Clothing! I'm going to give you all the deets on what to wear this spring season!
This seasons hottest must haves in the hipster scene has got to be collars! Not just those drab collars from the 80's that dad used to wear to the office! No! These collars have made quite the splash in the industry!
D.P. Shop (yesstyle.com) $31.50
I've got to say but I'm guilty of being in love with these collared shirts! They have an interesting fusion of flare and comfort which styles well with any outfit!
H&M
Pleated skirts have always been a classic and with this H&M skirt it's been twirked ever so slightly to bring a modern appeal to the simple pleated dress you wore to your first day of kindergarten! The breezy and carefree look of this skirt will have you flying into next season in style!
This spring the hot topic sits on BOHO Fashion! It's stylish, comfortable, and mostly affordable! It's fringy, classic, and imperfect style sets it apart from all other styles. So what does BOHO look like this spring?
These shoes are a good example of what BOHO (Bohemian) Fashion is like! Which for the record is comfort and flare which is the most important thing to any outfit!
This is my version of the ultimate spring BOHO bag! It's bright, colorful, and comfortable. This casual bag is the absolute perfect fit for spring!

Other than the BOHO fashions suprisingly jeggings are still in style!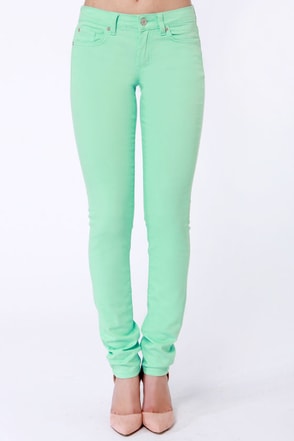 These mint jeggings have the light, carefree ambience of spring! Imagine you wake up in the morning and it's bright and beautiful! The birds are singing and your wearing these jeggings; you look fabulous!
These jeggings are perfect for everyday life and it makes quite the fashion statement in spring! So I guess you could say that it's mint to be!